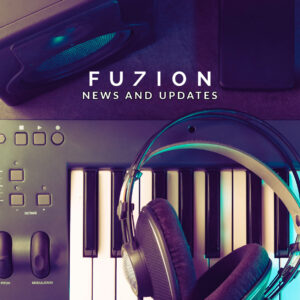 In a new move that is set to reverberate across the music industry, Fuzion Music, a music label known for pushing the boundaries of sound, has announced the signing of the exceptionally talented US-based artist, Michael Grandel. This collaboration promises to fuse cutting-edge creativity with innovation, resulting in a musical journey like no other.
Michael Grandel, hailing from the vibrant music scene of the United States, is celebrated for his unique and creative soundscapes. His ability to seamlessly blend elements of different electronic genres has made him a standout artist in an ever-evolving industry. Grandel's signing to Fuzion Music is a testament to the label's commitment to nurturing groundbreaking talents.
"I am thrilled to join the Fuzion Music family," said Michael Grandel. "Their dedication to pushing the boundaries of music aligns perfectly with my creative vision. Together, we aim to explore new horizons and bring listeners a truly immersive experience."
In addition to this news, Fuzion Music is set to release a collection of tracks this month. The lineup includes:
Fuzion Music's commitment to pushing the boundaries of music genres and promoting unique artists like Michael Grandel showcases their unwavering dedication to fostering creativity in the industry.
Stay tuned for the release of these tracks, as Fuzion Music invites music lovers worldwide to embark on an unforgettable auditory journey this month. For more updates and to listen to these groundbreaking releases, visit Fuzion Music's official website and follow them on social media.